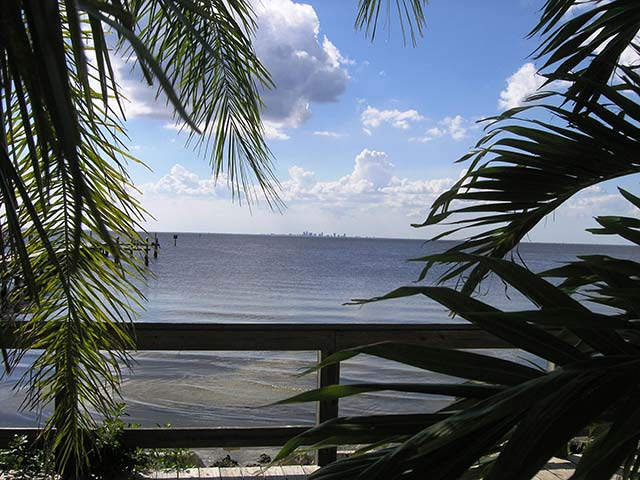 Apollo Beach is a waterfront community separated from Ruskin by a large county coastal park called R. E. Simmons famous to Tampa Bay residents for boating, fishing, pick-nicking and camping. It is a little less than 6 square miles with a population over 14,000. The development of Apollo Beach which started in the late 1920's involved a number of individuals and companies which faced many obstacles through the years. Now it is a thriving community with approximately 50+ miles of canals providing waterfront property for several thousand home owners and boating access to Tampa Bay and the Gulf of New Mexico beyond. There are many homes directly on the bay valued in the $1 million + range.

Although the name Apollo "Beach" would give one the vision of many folks sunbathing on a beautiful sandy beach....there is not much of a "beach" in Apollo Beach. That is soon to change though! A community development group called Apollo Beach Waterway Improvement Group (ABWIG) is working on a plan to dredge sand out of the channels to improve boat navigation. The sand will be used in a park restoration project to restore the beach that has eroded over the years.

Although there are new homes being built on waterfront lots, there is a limited supply and much of the current and future development will be in the eastern parts of Apollo Beach without direct boating access to Tampa bay. Some examples of neighborhood communities in Apollo beach are Andalucia, Symphony Isles, Mira Bay, Golf & Sea Village, Bal Harbour and a great new development....Waterset.